Are Online Slot Machines Rigged?
People have been making claims about the rigging of slot machines since the games first appeared in frontier casinos in the 19th century. In the earliest days of slot gaming, rigging a machine to favor the house was common because laws didn't exist controlling the slot machine industry and gambling sites offering slots could do pretty much what they wanted.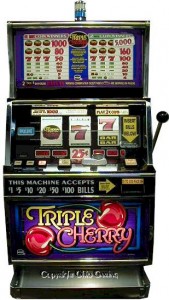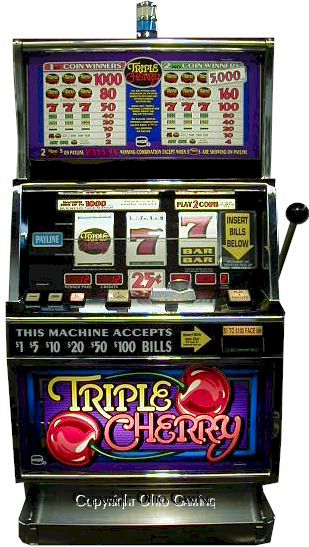 How Modern Slot Machines Work
Now that we've moved on from mechanical slots, like you'd find in a saloon in frontier America, to fully electronic slot machines, it is more difficult than ever to rig a slot machine. Online casinos that do legitimate business do not rig their slot machines; instead the machines are controlled by a computer brain and a random number generator, software designed to produce a theoretical payback to the gambler. Today, slot machine manufacturers and casinos that provide slot gambling have to adhere to certain strict laws about their games, including details about the random number generators that determine wins and losses.
Payback Percentages & Online Slots
Different states that allow casino gambling set different limits for a slot machines payback percentage – that's the percentage of money a given slot game takes in that it must theoretically pay back in a given amount of time. In other words, slot machines don't have to be rigged – they're designed to win money to begin with. If a slot machine is designed to payback 90% of the money it takes in, the casino that hosts that machine expects to earn 10% of all the money put into the machine, giving them a built-in advantage, or house edge.
All casino games have a house edge, otherwise the casino wouldn't earn any money from customers. Different games have a different edge, including slot machines. High-dollar slots, games which require more money per spin, tend to pay out a higher percentage than so called penny slots; casinos have to take a larger percentage of penny antes to make the same amount of profit as they'd get from a high roller slot.
Online Slot Scams
All of this is not to say that some online casinos have not rigged or provided illegal games in the past. There are scam artists in every industry, and some online casinos have been accused of rigging games in the past. That's why today's top online casinos provide certification of fairness and randomness from trusted third parties, to help convince customers that the games they offer are fair.
Are some online slot machines rigged? No doubt there are scammers operating illegal online casino games, but they're operating outside the law. If you want to avoid playing rigged online slot machines and other games, make sure you do business with legitimate online casino sites that post fairness and randomness certification, and only those who have a history of doing fair business with online casino customers. Slot machines are designed to earn casinos money, they simply don't have to be rigged in order for a casino to be profitable.