Using Nordea for Online Casino Payments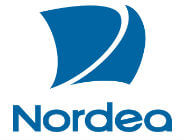 For Northern Europeans, there is no bigger financial service provider than Nordea. The entire Scandinavian market vouches for the excellence of a banking method like Nordea, as it enables them to conduct safe and easy payments in a tailor-made fashion. Nordea can be used for purchases and any other form of virtual financial communication, which makes it convenient and not exclusively attached to casino transactions – although these are carried out smoothly.
Nordea Bank AB is a Nordic financial group founded in 2000. It came about after a huge merger of various Scandinavian banks (Norwegian Christiana Bank, Finnish Merita Bank, Danish Unibank and Swedish Nordbanken). Ever since, it has been known as 'The Largest Financial Group in Northern Europe', serving over ten million people despite being area-specific.  The conglomerate has banks in 19 countries and offers regular banking services to residents of these countries, but its most attractive feature is the internet banking service, ideal for supporting online gambling operations.
How Nordea Payments Work
Since Nordea offers a reliable and efficient internet banking solution, a whole lot of online casinos accept Nordea payments through their cashier. Nordea casinos benefit from the Scandinavian audience and their clients go through the process of funding their casino account much easier when they're allowed to use a local banking system. Since we're talking about a bank, to be able to use it at online casinos with Nordea you'll need to have an account and have access to your login data (preferably keep the info in your head, where nobody else can come in uninvited).
In short, this is how the process of depositing money at Nordea casinos should look like:
Find an online casino with Nordea banking option. We recommend SpinIT or Royal Panda, but there are plenty more online.
Register a gambling account, verify it and log in
Go to the cashier page
Choose Nordea (or internet bank, then Nordea) from the list of supported payment methods
The system will navigate to your bank account login page
Use your personal ID and password to sign in
Enter the amount you wish to be deducted
Follow the transfer instructions
Use a one-time security code in order to process the transaction
Confirm the details and submit the deposit
The funds will be instantly available for play
It may seem a bit overwhelming, but the whole process lasts a few minutes tops. It's really easy to follow wherever the site navigates you and as long as you have your personal info at hand the transaction will be carried out effortlessly and instantaneously. If you have a Nordea issued debit or credit card with a MasterCard logo, you can access an even greater number of web-based casino sites and make deposits towards their cashier.
Advantages of Using Nordea for Online Gambling
One of the greatest advantages of Nordea-powered money transactions in a virtual casino environment is their security. The mere reputation of the institution and the fact that the enterprise is solid screams confidence and professionalism. But how does Nordea do it? How is the security on such high levels while the convenience isn't compromised? The bank uses safety protocols symptomatic of a major financial institution with an international character. The key is the access code – you can only use it once, and it's unique. The bank supplies you with it and additionally secures your specific transaction, completely misguiding any potential identity thieves and hackers. And is the process slower? No! It takes a couple of minutes and yes, you have to enter several confirmations, but the funds reach your casino account instantly and, without delay, you can start placing bets.
More on Nordea
The service is particularly useful to clients of the banks under the Nordea brand, people who are already active customers and don't need to become account holders just for the purposes of online gambling. You might find the service listed at specific online casinos as Nordea Solo with an addition of the country it caters to (ex. Nordea Solo Finland).