Pages
Recent Posts
Blogroll
Valuable Resources
Bonuses Can Be Trouble For Binary Options Traders
The binary options market came at a time when the forex market had just started to see bonuses being given to traders. Almost all binary options brokers now offer one form of bonus or the other as an incentive to get traders to register and start using their binary options trading platforms. Initially, it was just account opening bonuses that were offered, but lately we have come to see other types of bonuses being offered. In the market, we now have the following bonuses:
No-deposit bonuses, which provide a small amount of money not usually exceeding $100 for traders who open live accounts with brokers such as Plus500, iOption and 60Options.
High-account deposit bonuses, which provide added bonuses to traders who open and fund their trading accounts with $5,000 and above.
VIP account bonuses, which not only provide generous financial bonuses (sometimes approaching 100% of account opening balance), but also travel benefits and more personalized services designed to put this class of traders at an advantage over other traders.
No matter what the bonus is, they all have one common denominator: they cannot be withdrawn from the trading account until the trader has placed a certain volume of trades in such a way that the commissions accruable from those trades will far surpass the bonus amounts awarded. Some of the bonuses may also have other terms and conditions attached to them.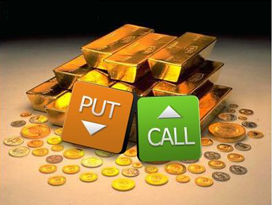 Are bonuses useful or are they snares that brokers use to entrap traders who enjoy real gambling online? Bonuses are like a knife. A knife is used to cut up food ingredients, and it is hard to imagine modern day cuisines without a knife. A knife can also be used by murderers to kill people. So bonuses can actually work like a knife and we will now illustrate why bonuses can be great and why they can be deadly when applied wrongly.
Why Bonuses are Great
Bonuses play a great role in the binary options markets. The "no-deposit bonus" is an example of a bonus that can do great things for the trader. The no-deposit bonus allows traders to trade binary options under real money conditions without risking any of their own money. There are very few brokers that provide unlimited demo accounts for traders to practice with. Many don't even offer demo accounts at all, and the ones that do usually require that the trader has a funded real account before they can be provided with a demo account. Traders can never make any headway without an avenue to practice trade strategies and setups. But a no-deposit binary options bonus goes a step further than a demo account. Traders actually get to feel the market live. With a small no-deposit bonus, a trader can practice money management, test out several trade types and get a feel of how the market works in w real money environment. Furthermore, a careful trader can actually compound the non-deposit bonus into a substantial sum in a matter of months. This is just one way that a bonus can work wonders for the trader.
Bonuses work to the trader's benefit in other ways. For instance when we examine other types of bonuses such as the typical account funding bonuses, we discover that they can enhance a trader's capacity to profit by enabling the trader to hold larger positions than would otherwise have been possible. The markets function in such a way that the earnings from a trade are proportional to the invested amounts. Consider the example of a trader with a $100 investment who made 10% while another trader with a $500 investment made 8%. The first trader has only made $10 while the second guy has made $40. So even though the second guy made a smaller percentage return on his investment, he out-earned the first trader by a proportion of 1:4. What made the difference? The difference was the invested amount, and this is what the account opening bonus helps the trader achieve. There is really no difference between the account opening bonus and the leverage principle that operates in the forex market.
So for a trader who has the skill to make profits while controlling his risk element, the binary options bonus is the best thing that a trader could hope for in the market.
Why Bonuses Can Mean Trouble
Bonuses are useful, but they can also be a source of great trouble for a trader if not used carefully. One of the greatest problems a trader will encounter is the tendency to throw all risk management principles out of the window. This is usually because the bonus is seen as free money, but it truly is not. Brokers typically stipulate that a trader can only withdraw the bonus if a certain trading volume is achieved. Brokers are not stupid, and they are definitely no Santa Claus. They know that for every dollar in bonus they give out, they expect a trader to give them at least three dollars in trading commissions. That is the reason for the bonus withdrawal rule. This leads traders to start opening trades carelessly in an attempt to cover the trade volume requirement. Other traders use the short-term speculative trades which are highly risky. This is a wrong approach, as any trader that does this will invariably end up with a blown account. The bonuses are strictly for trading purposes and the trader should ideally not attempt to withdraw them.
If you are a trader wishing to trade binary options and you would like to use a bonus, there are several brokers offering bonuses. However, traders need to be very careful about this as there are rules to be followed. The bottom line is that bonuses should be seen as tools for enhancing trading capacity. If this is your approach to bonuses, they will be great for you. If you see bonuses purely as free money that must be grabbed at all costs, you will have problems. Click here to see an example of how bonuses got a real life trader into trouble.
So do not ensnare yourself. Use binary options bonuses in a responsible manner and you will be adequately rewarded.
Comments are closed.